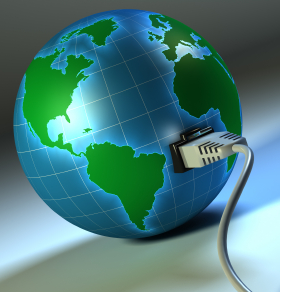 The Next Big Thing is a kind of tag team blog post by authors about their next novel, whether close to completion or just a twinkle in the eye. It's been going for a while now and each new blog post by an author links to 5 other author blogs who blog about their work the week after, which then link to 5 more... You get the picture.
It's a chance to add your own particular spice to the globe-spanning soup that is the internet. And given the success of
50 Shades of Grey
has proved that pretty much anything can happen these days, it's at least worth a shot if you want to spruik your work to the world.
So... Richard Harland is blogging on 5 December and I'll be one of his links with my own blog post going up on 12 December. The question is, who will I link to??? I've tried quite a few writing buddies and they've already been tagged. This is where you come in. If you want me to link to you, and you're prepared to write about your next big thing on 19 December, then leave a comment to this post and include the url to your blog and I'll be in touch
Oh, by the way, these are the questions you have to answer:
1) What is the [working] title of your next book?
2) Where did the idea come from for the book?
3) What genre does your book fall under?
4) What actors would you choose to play the part of your characters in a movie rendition?
5) What is the one-sentence synopsis of your book?
6) Will your book be self-published or represented by an agency?
7) How long did it take you to write the first draft of the manuscript?
8) What other books would you compare this story to within your genre?
9) Who or what inspired you to write this book?
10) What else about the book might pique the reader's interest?